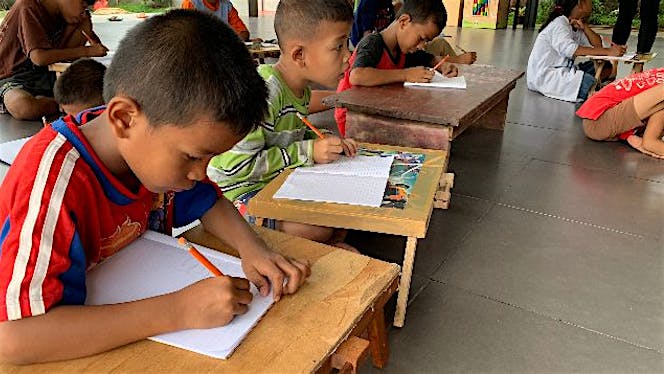 Education for Marginalized Children
Rp 31.969.573
terkumpul dari Rp 36.000.000
28 Donasi 0 hari lagi
---
Dear Family & Friends,
For my 34th birthday this year, I would like to invite you all to contribute to a cause that matters greatly in my heart: that every child deserves an education and to have hopes and dream big.
Considering everything that I have been blessed with: financial security, comfort, protection, love, good education, good health care, and all the experiences and adventures beyond my imaginations; I have been compelled to pay my blessings forward to less fortunate little human beings with long future ahead. I believe that despite their financial limitations and circumstances, marginalized children deserve an education and the choice for a better future. 
I have been involved and contributing to Dilts Foundation which fundamental purpose is to help marginalized children get education and keep them off the streets. This campaign, I am inviting you to simply stand with me and make a positive impact on another human being's life regardless of race, religion and background. It would really mean a lot to me if you support my intention to give a marginalized child in Pasar Minggu area the chance to go for SD1 to SMK3 education with 18 million rupiah (Rp.18.000.000,-). 
Penggalangan dana ini mencurigakan?
Laporkan
---
Kabar Terbaru
---
Fundraiser
---
Donasi (28)
---