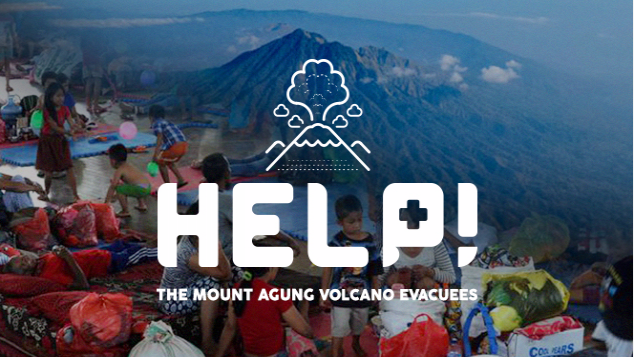 Gunung Agung eruption threat - help the evacuees
Rp 15.864.302
terkumpul dari Rp 30.000.000
56 Donasi 0 hari lagi
---
Informasi Penggalangan Dana
---
On September 19th 2017 a threat of a repeated volcanic eruption from Mount Agung has forced over 70,000 people to leave their homes. Now families are living in shared tents in camps surrounding the area and desperately need our help with donations of food and money to cover basic living needs.
By donating here, your money will go towards providing the following:
HEALTH: Masks N-95, goggles, first aid kids, eye drops
BABIES: Baby diapers, milk formula, baby food, blankets
SANITATION & HYGIENE: Toothbrushes, toothpaste, soap, sanitary pads, garbage bags, hand sanitizer
FOOD & WATER: Herbs (Djamu), Water gallons, canned food, rice, biscuits and cereals, tea and coffee
SHELTER: Sleeping bags, quilts, floor mats, tents, umbrellas, raincoats
If you want to volunteer onsite please contact: supportbali@balispirit.com
Yayasan Kryasta Guna and BaliSpirit are working to raise money and provide food to the relocated homeless people in camps in Tejakula, Buleleng. The evacuated area is naturally dry and deprived of water, it is one of the sites bamboo reforestation outreach program, Bali Regreen has worked with the community to plant bamboo to provide water and a sustainable income.
Disclaimer : Informasi dan opini yang tertulis di halaman campaign ini adalah milik campaigner (pihak yang menggalang dana) dan tidak mewakili Kitabisa.
Penggalangan dana ini mencurigakan?
Laporkan
---
Kabar Terbaru
---
---
Donasi (56)
---
Fundraiser