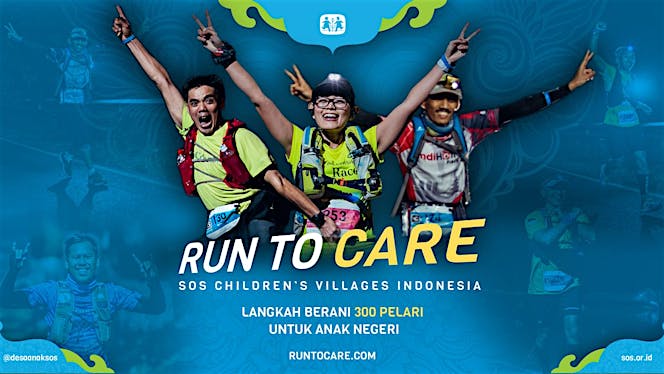 Beach Runwalk berlari 150KM untuk Anak Indonesia
Rp 501.000
terkumpul dari Rp 36.000.000
2 Donasi 0 hari lagi
---
Hi Friends! 
We are the Beach Runwalk team of four signed up to run raise funds for SOS Villages throughtout Indonesia. Beach Runwalk is a weekly free timed 5km run or walk, similar to Parkrun, run every Saturday at Sanur Beach, we have a real mix of international tourists and expats as well we encourage locals to join in offering free shoes to those who need them.  https://www.facebook.com/beachrunwalk



TEAM BEACH RUNWALK
We are running the Run2Care  http://runtocare.com 150km Relay here in Bali July 26th 2nd 8th. This July, we will run 150 KM from Denpasar to Tabanan. We will run to carry Indonesian Children's dreams for a better life. Every step we take, with thanks to your support we will raise funds which will be given directly to thousands of Orphaned children from SOS Children's Villages throughout Indonesia. 


TEAM BEACH RUNWALK - Lauri Raunio to be added. 



More than just a donor, in this Run to Care 2019 I will SOS Children's Villages foster parents. I am also not only taking part in their struggling life by giving home and family. In fact, there are 4.1 million Indonesian children who need affection. Each of them needs Rp. 3,600,000, - a year to meet their needs.
I took the challenge to run 150 KM to give a hope for the children. I believe that I am not alone. Since you are there #Who is going to lend a hand to make my dream.

Now is the time to show your support and part of this movement by raising your awareness and donating for a greater cause.

How to Donate:
1. Click "DONATE NOW" button
2. Input the amount of your donation
3. Choose the payment method (Bank Transfer BNI, Mandiri, BCA, BRI, BNI Syariah, or Credit Card)


In conclusions, I am really grateful for your kindness. Your donations really change their life. Together we put our attention to elevate humanity through this unique charity. #TogetherForChildren

Regards,


Garry Butler
Penggalangan dana ini mencurigakan?
Laporkan
---
Kabar Terbaru
---
Donasi (2)
---